Kingdom Bash® is a fantasy action game for up to 4 players.
Developed as a love letter to classic games, with the intention of bringing back couch multiplayer. Throw a party and encourage friends as they demolish each other in fast-paced multiplayer. Designed to be easy to learn, yet hard to master. Choose your powers and use the environment around you to defeat your opponents. Enjoy authentic retro sights and sounds as you make friends in cooperative play, or ruin friendships in competitive modes.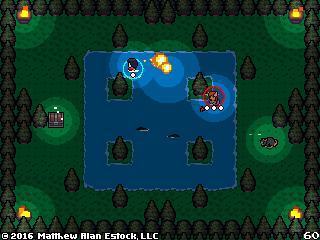 Current Features *
January 1, 2017
4 playable characters
5 versus & co-op multiplayer modes
23 fantasy arenas
4 battle powerups
6 dangerous monsters
Original authentic chiptune soundtrack
All created by one little guy with a big heart
* In the full version
Upcoming Features
Global stats database
Unique environment elements
A handful of powerups
Monster dynamics
Additionally chippy tunes
A demo version for you
And much more!